Let Other Businesses Market For You!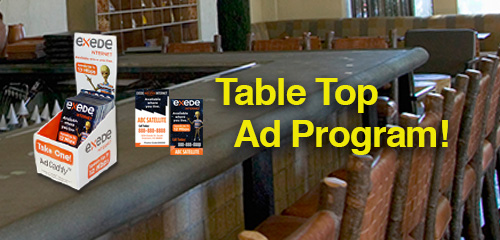 The AdCaddy™ gives you the opportunity to easily market through other businesses! Capture new leads with wallet size ads that come with the AdCaddy™ and easily fit into any pocket. Your message will get into the hands of prospects while they are waiting around at bars, restaurants, waiting rooms, check outs and so many other locations!
Motivate the businesses that display your AdCaddy™ with an incentive program, and track your program with a Promo Code on each wallet ad!
Click here to order the AdCaddy™!