who we are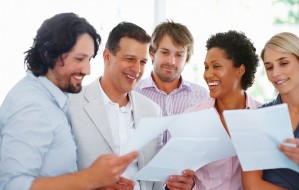 SatelliteInternetMarketing.com is a powerful marketing resource center helping Exede dealers reach new customers.
We are Exede's marketing and fulfillment firm that integrates sophisticated digital strategies with traditional communication tactics to advance our clients' advertising agendas. Our successful mix of offline and online tactics helps clients communicate effectively in today's constantly evolving media environment.
Unified Components
You can't just "send out an ad" and expect it to be effective on its own. You and your customers will end up spending way too much time and money and end up with a lot of wasted effort with little to show for it.
We believe that a fully realized ad campaign is the sum whole of many parts. From initial consultation to final reporting – success is measured in the details.
The component processes that we utilize will actually save you money and shift the responsibility of Exede marketing from your shoulders to ours. You will appreciate the advantages of working with a full service marketing resource company with experience and vision.
How we help you
Powerful marketing relies on proven systematic operations that ensure cost-effective, precisely targeted messaging. These are some of the tools we offer to help leverage your advertising sales:
Strategic Planning
Online AdBuilder
Creative Development and Design
Media Strategy and Planning
Targeted Mapping
Demographic Modeling
Integrated Production and Dissemination
Local Deployment Strategies
Online Content Development
Analytics and Reporting
Contact us today. We are confident that you will find our Exede marketing department and turnkey fulfillment center will provide you with the staff and resources to give you high quality advertising programs and help you gain a competitive edge over your competition.